Independence day 22nd of November 2019
Independence day 22nd of November 2019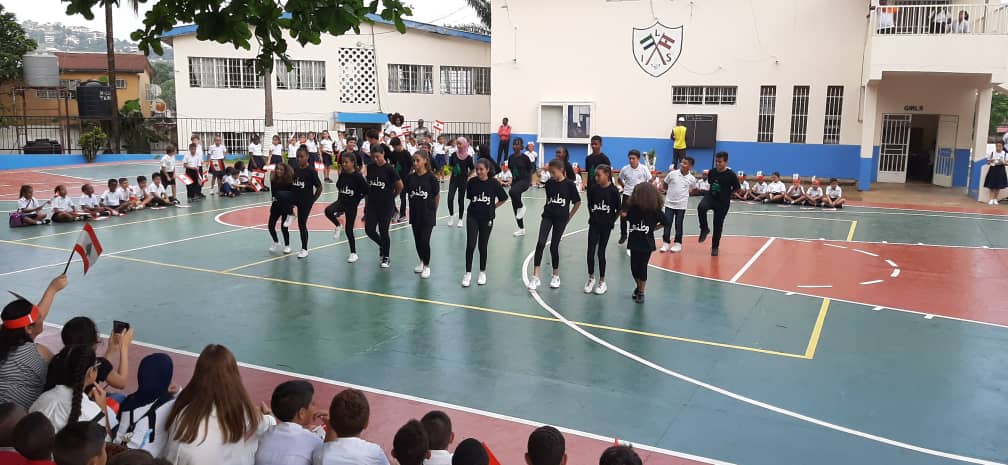 The Lebanese independence day this year was observed in a low-key by the school because of the ongoing crisis in Lebanon, on Thursday 21st of November, 2019 as per our tradition. Though it all started with a colourful display of students from all nationalities attending the school with the Lebanese flag, cultural dances and attire. It was attended by parents and members of the board of governors amoung others. The chairman of the board, Mr Samih Hashim gave his usual articulate speech, dwelling on the peaceful and progressive bilateral relationship between Sierra Leone and Lebanon. He also prayed for a peaceful resolution of the Lebanese crisis.
He was followed by the chairman of the Lebanese community in Sierra Leone, Mr. Samir Hassaniyeh, who articulated his concerns for the situation in Lebanon.
A pupil (Ali El-Reda Hijazi) read a national poem of Lebanon that touched the passion of the audience. Another pupil of the school Ansh Raisinghani presented an artistic impression of Lebanese independence day in a sketch to the chairman, Mr Samih Hashim, to commemorate the occasion. The climax of the event was the display of the basketball and football talents as pupils and teachers battled it out for the coveted trophies at stake. We do pray for calm in Lebanon. God bless Lebanon, God bless Sierra Leone.