Independence day 22nd of November 2018
Independence day 22nd of November 2018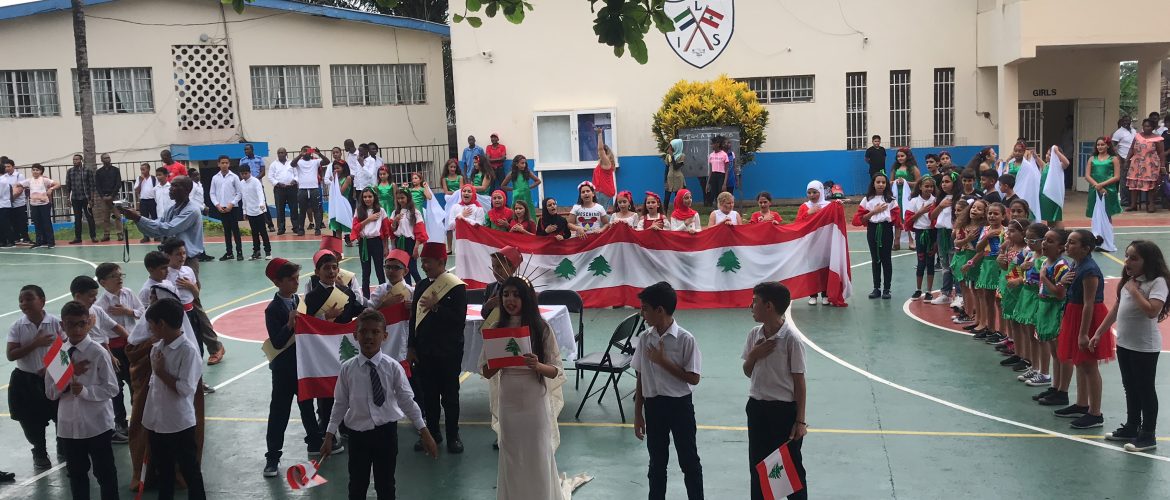 The  22nd November of every year, marks a holiday in commemoration of the Independence Day of the Republic of Lebanon.  In observing this occasion, the school by tradition, schedules series of events annually, and this is done on the eve of the Independence Day.
The opening of the 75 th anniversary of the Lebanese Independence Day commence with the National Anthems, speech by the principal Mr. Ali Ahmad who elaborate on a brief history about Lebanon,  followed by a speech from The chairman Lebanese Community who congratulated the people and the government of Lebanon and mentioned about the absence of the chairman of Board of Governors Mr Samih Hashim who sent his regards to pupils, staff and students of L.I.S.
The Chairman of The Academic committee Mr. Faisal Basma also acknowledged  the absence of the Chairman Mr. Samih Hashim who was usually present in every   occasion and hope to see him soon in further activities that are up coming.
The Director of studies Mr. Momodu Kamara sent his congratulatory message to the people of Lebanon.
Further more, the programme continued with Lebanese cultural play and
a folklore dance by Lebanese International School students, Poems, songs , football match, TableTennis final and Basketball .
The entire program ended with the distribution of trophies and medals
There was light refreshment after the entire programme.