Graduation 2019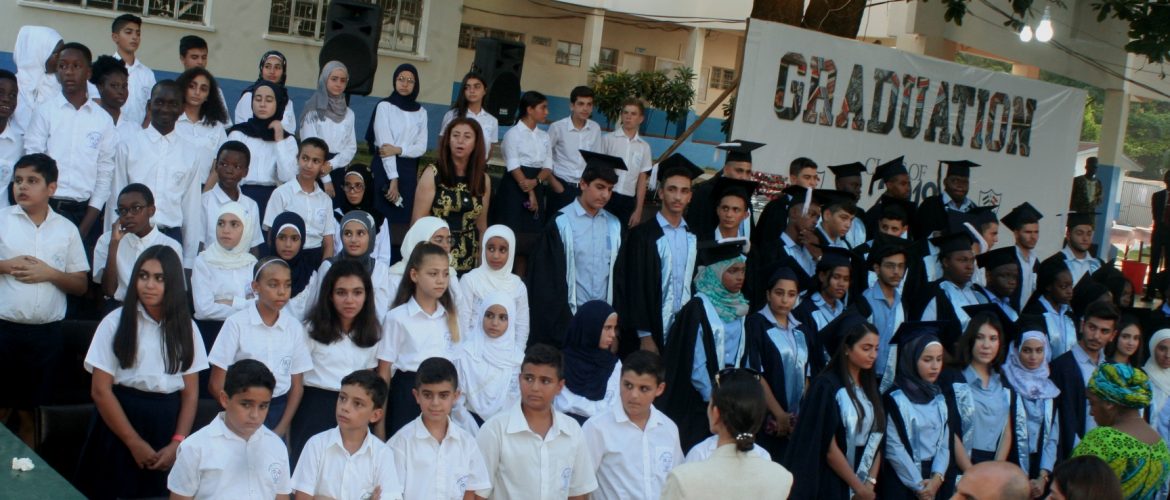 Led by the Lebanese International School band, our scouts, guides, brownies and cub scouts marched to mark the start of another Prize Giving Ceremony of graduands.  This momentous event took place on Friday 6th December, 2019 at the Lebanese International School.  After the Muslim and Christian prayers by Alhaj Ali Harissi and Pastor Patrick Kamara respectively, our able, indefatigable and progressive chairman of the Board of governors, Mr. Samih Hashim, gave his usual address in English and Arabic.  He applauded the Principal, Director of Studies and all who have meaningfully contributed to the success of yet another academic year in review.  He was proud of the students' performances in the London IGCE 'O' and 'A'Level examinations, as standards have always been maintained.  He encouraged all to continue their good work and strive to achieve greater successes.  In his annual academic report, our pragmatic industrious, result oriented Director of Studies, Mr. Momodu Kamara, gave glory to God for a successful academic year.  He went further to give a rundown of the academic year in review, and at a time, called on individual graduand to receive certificates and prizes of excellence.
The Chairman of the Academic Committee Mr. Faisal Basma, the Principal and other stakeholders in the school took the honour to distribute certificates  and prizes.
Pupils who excelled with an average of 17/20 which is 85% and above were also acknowledged and given prizes.  Teachers in examination classes like Mr. Sam, Mr. Quinton David, Mr. Allieu Wurie, Mrs Camilia Tehini, Mr. Samir Dougheim, Mr. Alpha Umaru Jalloh, Mr. Aaron Kanu were applauded and rewarded for their hard work.  More particularly, Mrs. Abir Zakharia and Mr. Claudius Roberts were recognized for their contributions towards the success of the occasion.  Parents and all present   were treated to light refreshments at the close of the ceremony.