Graduation 2017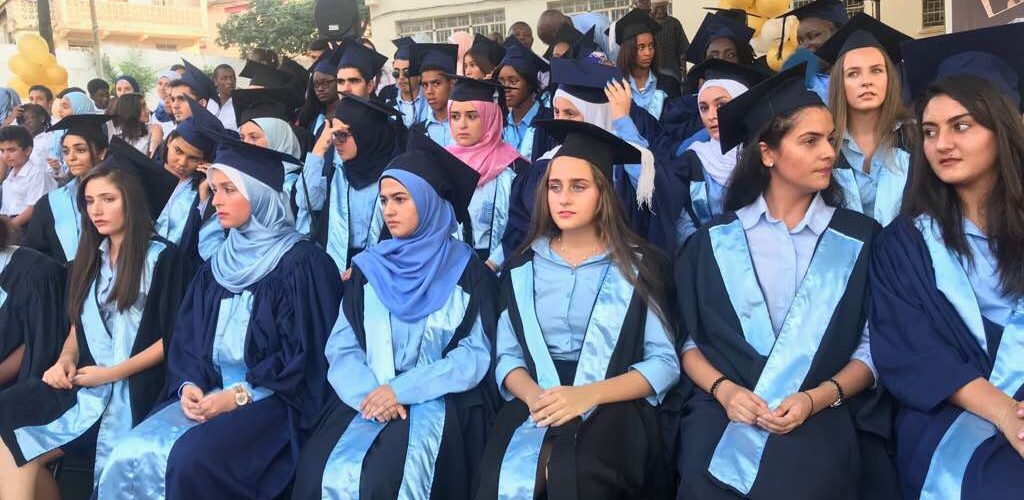 27th Graduation and Prize Giving Ceremony
Friday the 8th December, 2017 marked the 27th graduation and prize giving ceremony at the school ground.  Like all other events, the program started with a march past, ushering into the graduation ground the cub Scouts, brownies, Guides, Prize Winners, Graduands, Heads of Departments, Chairman and Principal.
Thereafter, the school's brass band sonorously sang the National Anthems followed by the welcome address and introduction of the Chairman by Sherine Shour.  In the Chairmsn's opening remarks, Mr. Samih Hashim emphasized on the essence of the graduation ceremony in the school and the positive impact it had had on the general performance of students over the past years.
Mr. Momodu Kamara, Director of studies gave a comprehensive report on the Academic standings.  This report on the general performance of students both at national and international examinations respectively.
Outstanding students who obtained the best results in these examinations were awarded prizes and certificates by the Principal Mr. Ali Ahmad and members of the Board of Governors respectively. Similarly, prizes were also awarded to selected members of the teaching staff whose subjects were among the ones that consisted the best results of the school.
The vote of thanks were given in Arabic, English and French by Aya Baydoun, Lans Conteh and Farida Kone respectively.  The program ended up with light refreshments for the guests.