Christmas Competition 2016
Christmas Competition 2016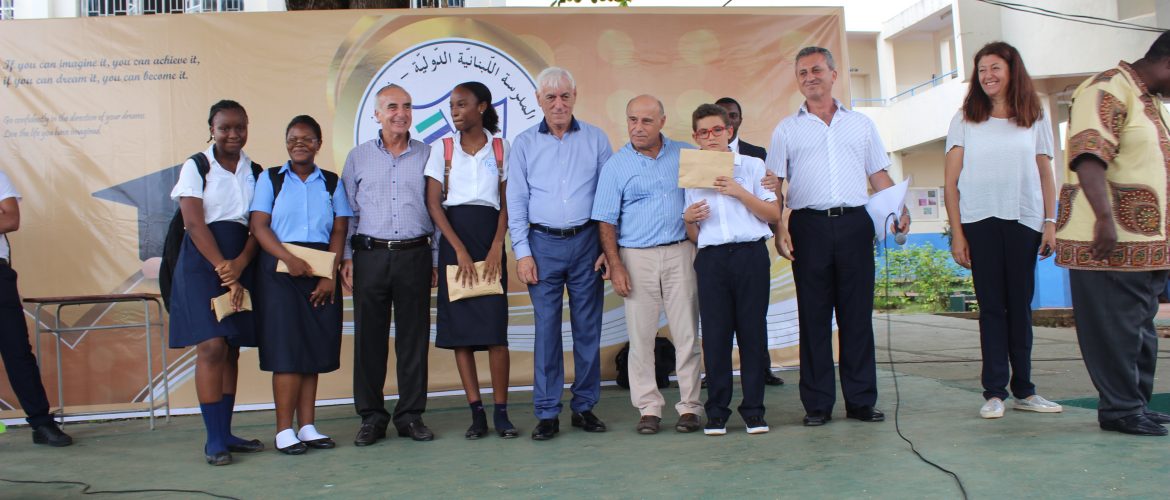 The Annual Christmas essay Competition organized by Mr. Faisal Basma, the Academic Board Chairman, usually opens the platform for children from different levels in the school to effectively exhibit their writing skill.  For this, a good prize always awaits the lucky winner.
The topic for December, 2016 was "Decency" considering its meaning and essence in our society of humanity.  Based on the normal procedures observed by the judges to identify the winners, the names of pupils below were considered the victor for writing the best essays:
1st Nachelle Thomas ( Le: 2,500,000)
2nd Hadijatu Songowa (Le: 2,000,000)
3rd Mavina Kamara (Le: 1,500,000)
A consolation prize in the primary:  Hussein Muslimani (Le:1,500,000)
CHRISTMAS COMPETITION – DECENCY
We can all be educated but what does it mean without 'Decency'.  Decency is one of the lordliest gifts to man from God but we are not appreciative of it.
It costs nothing to be polite and simple courtesies can make the world a better place.  But humanity these days is for the most part deceitful, discriminative, and unfriendly which creates unnecessary conflict amongst mankind.
Decency when consistently and conveniently shown to others at school, work and play makes for good team work, resolves possible conflict easily and improves corporation between people.
Like the activist Rosa Parks once said 'each person must live their life as a model for others'
'Doing unto others, what you would do to you' is treating people with decency.
Nachelle Thomas
Five Arts