CHRISTMAS COMPETITION 2023
CHRISTMAS COMPETITION 2023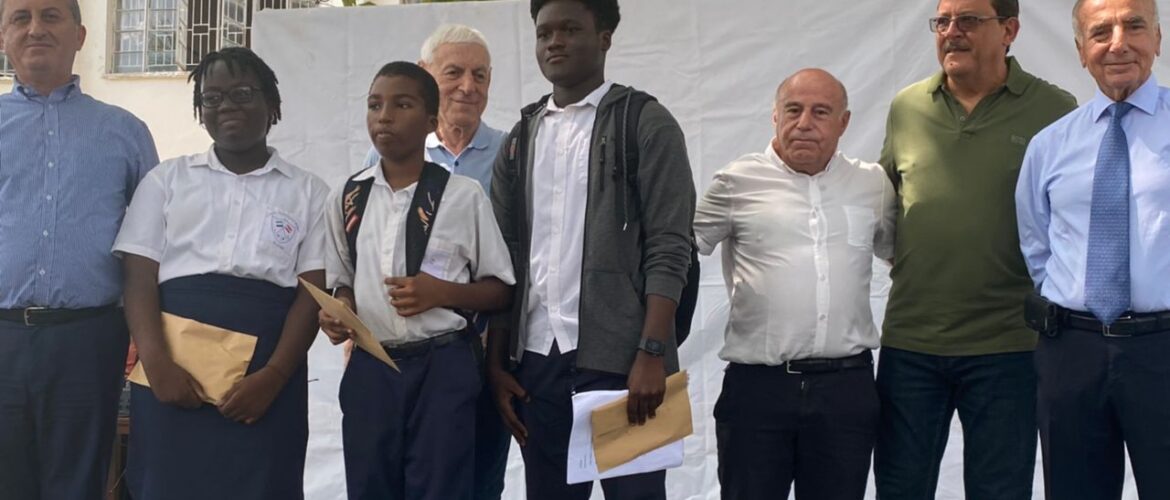 THE CHRISTMAS ESSAY COMPETITION ( AT EASTER)
Here we are again with our ANNUAL ESSAY COMPETITION, usually conducted in December, but was shifted to March this year, which makes it our EASTER ESSAY COMPETITION.
This competition is always organized by Engineer Faisal Basma, chairman of the Academic Committee of the Lebanese International School, Freetown
Today Wednesday 5th April, 2023, the Chairman Board of Governors Mr Samih Hashim, Engineer Faisal Basma Chairman of the Academic Committee, Mr Samih Hassanyeh Chairman of the Finance Committee, Mr. Emad Khoury a member of the Board, Mr Ali Ahmad principal, other administrative staff, teachers and pupils assembled to witness the presentation of prizes to the deserving winners.
After some eloquent speeches, led by the chairman Board of Governors, Mr Samih Hashim, who welcomed all, congratulated the winners in advance and declared the occasion opened. Engineer Faisal Basma, gave a brief background of the competition.
The topic for this year's competition is " MALPRACTICE. " Competitors were asked to not only define the word, but also explain its damaging effects on society. Hundreds of pupils participated by sending in their essays, from both the Primary and Secondary Sections.
At the end of the day, the lucky winners were:-
1) 1st prize – Kade Massally – Form 1 ( Year 7 ), winning the sum of Four Thousand Leones.
2) 2nd prize – Alina Al – Kechen – Form 2 ( Year 8 ), winning the sum of Three Thousand Leones.
3) 3rd prize – There was a tie in the third position. Therefore the prize money of Two Thousand Five Hundred Leones was shared between two pupils.
1) Christian Roberts – Form 5 ( Year 11 )
2) Ibrahim Bah – Form 3 ( Year 9 ) respectively.
All of them were handsomely rewarded for their well written and outstanding essays. Bravo to all of you and better luck next time to the losers.
MALPRACTICE AND ITS DAMAGING EFFECT ON SOCIETY
"What is malpractice?"
Malpractice refers to any behaviour that deviates from accepted standards. Not everyone is involved in malpractice, however it is prevalent in various fields including education, medicine and business.
In the medical field, misdiagnosis and unnecessary surgery are malpractices that may lead doctors to lose their licenses and patients to suffer several consequences including death.
In the education sector, malpractice by educators and students can lead to a culture of cheating and dishonesty. Plagiarism, impersonation and falsification of results are
malpractices that compromise the integrity and undermine the fairness of the academic process.
In the business world, malpractices such as financial fraud, embezzlement and other unethical behaviours damage the economy and harm consumers. Victims of these businesses lose faith in this sector.
In conclusion, malpractice affects various aspects of society. Only through a commitment to ethical behavior can we build a society that is just and trust worthy.
Kade Massally